Cindy Palicka, School Director, has over 18 years of experience working with children, three years as a full-time substitute teacher at a Manhattan private preschool, and fifteen years overseeing children and family programs for age birth through fifth grade at Trinity where the preschool is located. She has written and developed curriculum that specifically engages children in hands-on exploratory learning using a variety of mediums to teach the same theme. Having raised three sons in Manhattan, Cindy has personal knowledge of the wonderful complexities of bringing up children in such an exciting place as New York City. She holds a Master of Education degree in Elementary Education from Hunter College and is CPR/AED/First-Aid certified, including Epinephrine Auto-Injector Training. Her favorite books as a child was a series called The All-of-a-Kind Family.
Q: What exactly is play-based learning?
A: Play is one of the most significant means by which children explore, investigate, imagine and learn about how the world works and discover their unique place in that world. In play-based learning, structure exists but the emphasis is on guiding children to learn with lessons carried out through play and socialization, rather than academics. It is an active, child-initiated process that supports children's learning in many domains including physical, social/emotional, creative, science, math, language, and literacy. Play-based learning allows children to play for the sake of learning, not forsake play for learning.
Q: What is your vision for the school?
A: Our mission statement defines two aspects of what we envision for Bridge Community Playschool. First, we want to offer young children a gentle, safe introduction to this new experience called "school". And second, we want our student body to reflect the wonderfully diverse community of the neighborhood.

Jaclyn Meltzer, Lead 3's Teacher/Assistant Program Director, holds a Master of Education degree in Elementary Education from Hofstra University and state certification in Gifted and Talented Education. Before joining our staff three years ago, Jackie taught at the elementary level for 15 years. She prides herself on bringing out each child's full potential as a learner while fostering their social and emotional growth.  Jackie is a mother of two school-aged girls and resides right in our own neighborhood.  She loves spending time being crafty and exploring all the city has to offer.  Jackie loves reading and her favorite book for children is a series by Karma Wilson, which includes Bear's New Friend and Bear Feels Sick.  Jackie is CPR/AED/First-Aid certified, including Epinephrine Auto-Injector Training. 
Q: How does BCPS prepare my child for the next step in education?
A: Here at BCPS, we take satisfaction in knowing we meet and exceed the criteria that NYC private and public schools require and set forth.  Our goal is to provide each child with a comprehensive and age-appropriate curriculum that is driven by high standards, yet also caters to the individual needs and emotional nourishment that young children require.  I am positive that every child who spends their formative years at our preschool will be set on the path to educational success.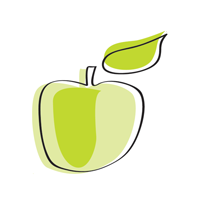 Christine Cifu, Lead 3's Teacher, worked as a Pre-K assistant and camp counselor while pursuing her education at nearby IONA College.  Christine holds a Master of Arts degree in Clinical Research/Psychology. With both her daughters in school, Christine reentered the workforce four years ago when she joined the BCPS staff.  She has found a new passion (and career) in the education field, so much so that she is now pursuing a second master's in Early Childhood Education at Mercy College. Christine is CPR & First-Aid certified, including Epinephrine Auto-Injector Training. Her favorite two children's books are Are You My Mother by PD Eastman and Kissing Hand by Audrey Penn.
Q: What is most important for your classroom?
A:   At the preschool level, it is so important to have joy in the classroom.  We are teaching the children to share, make friends and learn their letters and numbers, but it is as equally essential to play, sing and dance and instill in each child the fundamental wonder and joy of learning.  In fact, I believe it is imperative to nurture the whole child and am glad that BCPS believes this too.  It is very exciting to be part of the field of early childhood education and I am happy to be part of such a wonderful school community!

Emera LaSalle, Lead Pre-K Teacher, holds a Master's of Teaching degree in English Education from the University of Virginia.  Before taking time off to raise her two elementary-aged children, Emera brought literary classics to life at Friends Academy in Locust Valley, New York.  Her love of literature and storytelling is at the center of her teaching and her dramatic read alouds are engaging to audiences of all ages. In her spare time, Emera enjoys baking, Zumba and running and you'll find her making loops around Central Park most weekends.  Her favorite book is Officer Buckle and Gloria, by Peggy Rathmann. Emera is CPR/AED/First-Aid certified, including Epinephrine Auto-Injector Training.
Q: What do you do when a class activity doesn't go as planned?
While experience and common sense give me a good idea of how my lessons may be received, I always remember that the classroom lives and breathes according to the personalities and emotions that come in the door every day.  I have found, through years of teaching experience, that I better serve my classroom community by having a degree of flexibility and finding joy and laughter when things might not go exactly as planned.  Just as in Beautiful Oops by Barney Saltzberg, sometimes you make your best masterpieces when you think you have made your biggest mistake.

Tara McAuliffe, Assistant 3's Teacher, joins us this year. After graduating from St John's University, Tara was the Assistant Teacher in the Young 4's classroom at a private school in Manhattan for nine years. After that she transitioned to Head Start as the 3's Group Group Teacher. Tara enjoys the love and laughter of working with children. She is CPR/AED/First-Aid certified, including Epinephrine Auto-Injector Training and Tara's favorite children's book is The Snowy Day by Ezra Jack Keats.

Laura Pocock, Assistant 3's Teacher, after two years with BCPS, Laura is so excited to transition into the classroom. She originally hails from the English countryside where she studied Psychology, Sociology and Dance. Laura relocated to New York over three years ago with her husband and loves everything about our city.  She is CPR/AED/First-Aid certified, including Epinephrine Auto-Injector Training. It is hard for Laura to pinpoint a favorite book, so she selected several including, The Enchanted Wood by Enid Blyton, The BFG and Charlie and the Chocolate Factory both by Roald Dahl.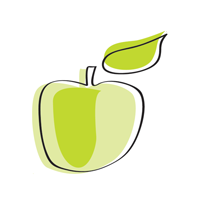 Rebecca Kwok, Assistant Pre-K Teacher, is a graduate student at Hunter College, majoring in Early Childhood Education.  She has two school-aged daughters and loves to explore the city with her family.  Rebecca loves instilling the love of reading in children and she thinks the earlier the start the better! Her favorite book is The Snowy Day by Ezra Jack Keats.  Rebecca is CPR/AED/First-Aid certified, including Epinephrine Auto-Injector Training. 

Suzanne Hayes, Administrative Assistant, just returned back to the city from a year abroad where she obtained her Master of Arts degree in Script writing from Goldsmiths, University of London.  Prior to this, Suzanne worked for seven years as a nanny.  She is excited to be part of our BCPS community where she can combine her love of children with her strong administrative sensibilities.  Suzanne's passion lies in creating children's films and television projects that develop their young hearts and minds; and in fact, her final film dissertation was centered on her favorite children's book, Amelia Bedelia.

Mia DeJesus, Monica Hine, Esther Forrester & Chess at Three Specialty Teachers.  In addition to our regular staff, four specialty teachers join us each week.
Mia designs her music classes to engage children through rhythmic exercises, instrument exploration and sing-a-longs.  She uses  original kids' music,  nursery rhymes with different rhythmic components and popular music from around the world to instill a love of "all things" musical in our children.  Mia graduated from Berklee College of Music with a degree in Professional Music. 
Monica loves sharing her culture and language with children through songs, games and play each designed to help begin building a vocabulary of simple Spanish words, concepts and phrases.  Born in Monterrey, Mexico, Monica studied International Business before moving to the United States.  While in school, she always found creative ways to foster her passion of teaching young children.  Her favorite student by far is her one-year old son!
Esther, a former division I collegiate tennis player, has ten years of tennis teaching experience. She gives young children their first introduction to the game by using shortened rackets and low-bouncing balls combined with fun, age-appropriate drills and activities all designed to help develop large and fine motor skills, plus hand/eye coordination.  Even more importantly, Esther just wants  to share her enthusiasm for tennis with children in the hope that they too will develop a life-long passion for the game.
Chess at Three gets children playing and loving chess through storytelling, even at the surprising age of 3!   Each chess piece has their own quirky qualities and story that help explain why the piece moves the way it does and our BCPS children love it!